Search Flights, Hotels And Holidays:
Irish service, Irish managed, Irish company
Value for money
Secure Bonded in Ireland
Knowledge based Irish staff
Get offers by email
Receive exclusive holiday and transfer offers.
Welcome to Marble City Travel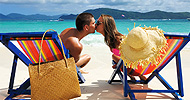 Ireland's best flights, hotels, and holiday package offers.
Exclusive Flight Offers - Talk To The Experts.
Marble City Travel is a fully bonded and licensed travel agent offering exclusive deals on Flights to USA, Flights to Australia, and Flights to Asia. Our partnerships with major airlines such as emirates and Aer Lingus ensure that our prices and offers on long haul flights will not be beaten. Marble City Travel is a proud Irish company, specifically serving Irish customers for over a decade. Browse our exclusive flight offers today.