Holidays to Australia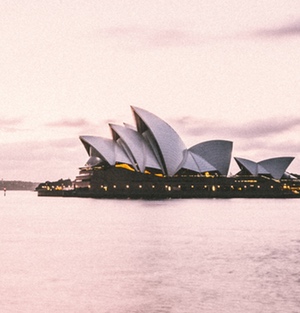 Australia has a lot to offer – iconic cities, road trips and unique marine wildlife. Probably the best way to explore Australia is to hit the road. This way you can see main Australian cities and even plan a trip to outskirts.
Many tourists visit Sydney. Among the main attractions is one of the world's great icons – the Sydney Opera House. Probably the second-best landmark of the city is Harbour Bridge. A lot of attractions are located in Darling Harbour – Wild Life Sydney Zoo and Sea Life Aquarium are probably the most popular ones. Ideal places to have a rest after busy sightseeing day are The Royal Botanic Garden and fabulous Sydney beaches, Barangaroo Reserve or Hyde Park.
Among other popular tourist destinations are also Melbourne, the country second – largest metropolis, and natural wonders like the Great Barrier Reef in Queensland, Uluru or breath-taking coastal scenery on Great Ocean Road.
Plan your trip
The best time to visit Australia could be Spring (September – November) or Autumn (March-May). It is when the weather is not hot and outside peak traffic (school holidays, Christmas). The electronic visa (eVisitor) is free of charge and lets a visitor enter Australia for up three months.
Call Marble City Travel to book your next holiday today.
---
Couldn't include zoneoffers.
Browse Offers:
VIEW LATEST HOLIDAY OFFERS
Search Offers:
Irish service, Irish managed, Irish company
Value for money
Secure Bonded in Ireland
Knowledge based Irish staff
Get offers by email
Receive exclusive holiday and transfer offers.