Holidays to Asia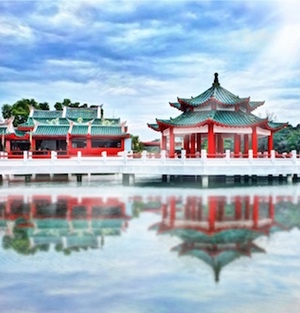 Asia is an intriguing continent for many travellers. Fascinating culture, great food, breath-taking architecture and the nature – the list of unique experiences and attractions is never-ending. And in many cases, they are cheap!
Among the most popular destinations in Asia are Thailand, Indonesia, Vietnam Malaysia and Japan. Hong Kong and Chang Mai in Thailand are often recommended for first-timers in Asia. Hong Kong serves a soft landing in Asia thanks to widely spoken English and good infrastructure. Chang Mai can be a bit more challenge for tourists as Thai don't speak English well. However, English signs should be easily found, and the city is smaller, less crowded and polluted than popular Bangkok which can serve a culture shock for many. The city is also well known for its friendliness and excellent food.
Wherever region you choose it is important to follow few rules to stay healthy and safe. Before your trip visit a doctor familiar with travel medicine to dispel your doubts and get specific recommendations. You should also consider buying a travel insurance. It is recommended to drink bottled water. Regarding street food opinions are divided – if you decide to try go where locals eat. Be ready for price negotiations in the shop and when taking a taxi/tuk-tuk. In Asia, most prices are up for negotiation.
Call Marble City Travel to book your next holiday today.
---
Couldn't include zoneoffers.
Browse Offers:
VIEW LATEST HOLIDAY OFFERS
Search Offers:
Irish service, Irish managed, Irish company
Value for money
Secure Bonded in Ireland
Knowledge based Irish staff
Get offers by email
Receive exclusive holiday and transfer offers.